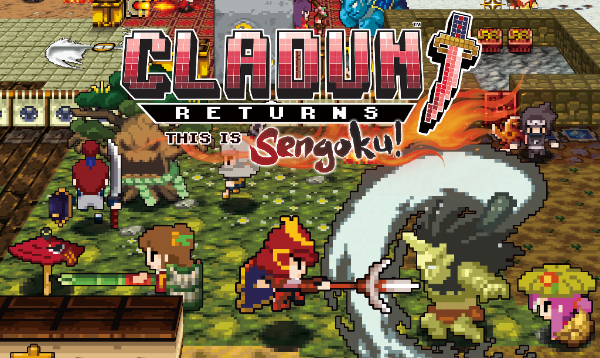 The action packed multiplayer retro throwback Cladun series returns with it's latest installment Cladun Returns: This Is Sengoku! for Sony Playstation 4, Sony Playstation Vita and Steam from NIS America.
This 8-bit Action-RPG will take you and your friends through dangerous dungeons in the Sengoku Era of Japan.
The game is slated for release in Spring of 2017 on all platforms.
The official site can be found here.
View Additional Content & Information for Cladun Returns: This Is Sengoku!